EMBEDDED SOFTWARE ENGINEERING


SOFTWARE DEVELOPMENT


LINUX EMBEDDED
SUPPORT AND TRAINING


EMBEDDED SOFTWARE
ENGINEERING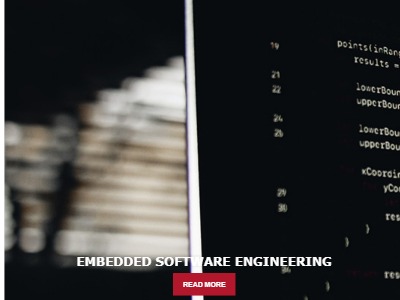 SOFTWARE
DEVELOPMENT


LINUX EMBEDDED
SUPPORT AND TRAINING
Linux embedded
Linux customization and optimization are our main activity, creating a custom BSP and developing custom device drivers.
Software development, native or cross-platform applications development.
Our system integration services help our customers to find the optimal Open Source components for a successful project reducing the time to market.
Yocto Project
KOAN provides Yocto Project technical support and professional linux embedded development, consultancy and training services combining the freedom of open source software with the security of full commercial support.
Qt (C++/QML)
We are offering outsourcing support services with our team of highly skilled developers using the Qt toolkit. We can develop in C++ or QML depending on the needing and the user experience you want to get.
Training courses
The objective of KOAN's courses is to supply to the participants a complete technical preparation that puts them in the position to managing the job or the whole project in autonomy. This is the goal of our technical high level courses. We can provide introductory crash courses that will give you a complete overview of the main features in a few days.
How we can help you
Discover how our team can help you to develop your next IoT project