Against all odds, as we are located in the hardest-hit city in Italy during the Covid-19 pandemic we continued our activites.
We have been able to support our customers during the last three months adopting smart-working and now we are all fully operative in our office located in Bergamo.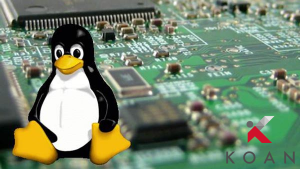 Italy loosened some of the toughest lockdown restrictions in Europe and someone may wonder how is going the Linux embedded and Yocto Project development in our company after the lockdown.
We are currently working to complete activities started before the lockdown but more surprisingly we started new projects too, because companies that want to remain competitive must take advantage of this moment for a rapid recovery.
With our services we help companies as always and more than before by offering solutions to speed up their time to market.
Here you can learn what we have been doing.
BSP creation
This is always our main activity, where we have to customize the bootloader and linux kernel and integrate them in the Yocto Project layer mechanism.
Device drivers customization and integration
In particular we are working a lot on connectivity and Modem and Wifi devices integration.
This will be the subject of our next post.
Increased security
We put into practice the complex systems protection mechanisms and rules, such as High Assurance Boot (HAB), Trusted Execution Environment (TEE)/(OP-TEE), Trusted Bootchain and Encrypted filesystem.
Updating systems OTA
On most of the systems we are also implementing Secure firmware update using Open Source projects such as SWupdate and FullMetalUpdate, tailoring the existing software to the target hardware used for the project.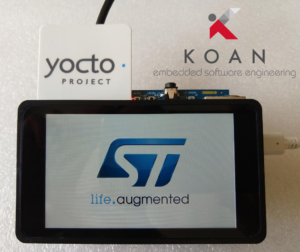 Hardware platforms used
Despite we can't spread confidential information we are working on challenging projects with several CPUs and SoMs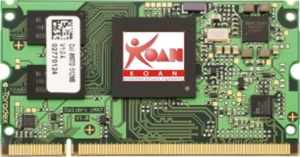 Field of application are vary as usual in our activities and we never get bored 😉
Automotive
Aerospace
Security
Utilities (Power & Gas)
Industrial automation
IoT
What the projects we are working on have in common is the use of the Yocto Project to generate the embedded operating system and that creates a great value and increase the ROI to us and our customers that adopt it.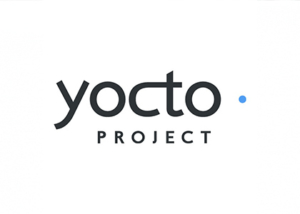 With this overview of the activity we are carrying out we confirm that we can support you in your project. Do not hesitate to contact us for information.
The Koan team.