Device Drivers development training
This course provides the information you need to start developing Device Drivers for Linux. You will be taught how to configure, run and debug a device driver on a real device. The techniques learned are applicable to embedded systems but are independent of the platform and therefore portable on any architecture. All laboratory exercises will be compiled and tested on a development board based on ARM, BeagleBone Black.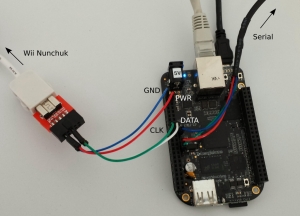 Details
Duration: 1 day (from 9:00 to 18:00)
Type: ~ 50% presentations, ~ 50% practical exercises
Slides language and material provided: English
Oral presentation language: Italian or English
Number of participants: maximum 10 people
Equipment required
Each participant must have a Laptop on which a Virtual Machine provided by the teacher at the beginning of the course will be installed. All the necessary material is provided by Koan except the PC. Therefore participants must have their own laptop with:
Laptop PC with at least 4 GB of RAM and 40 GB of free disk space.
Virtual Box installed (downloadable from here).
We will work with Lubuntu Desktop 18.04 (64 bit). (We don't support other distributions, because we can't test all possible versions).
Internet connection (direct or through the company proxy).
For security reasons it is necessary that each participant backup their computer before the course.
Hardware used
The practical exercises will be run on a BeagleBone Black with a Cortex ARM CPU provided on loan during the course.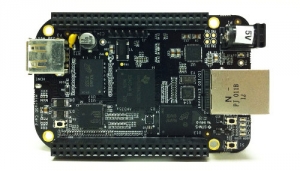 All exercises will be applicable to any other type of board supported by Linux.
Prerequisites
To get the best results from this course it is advisable to know the following topics:
Knowledge of embedded Linux as described in our embedded Linux training
Basic knowledge of the command line shell
Programming knowledge C
Experience with Embedded GNU / Linux (kernel, user space, root file system, tools)
Practice of Unix or GNU / Linux commands
Cross-compilers
Linux kernel
u-boot bootloader
Course structure
Below are listed some of the topics covered during the course.
Device driver basics
Types of device driver
Different ways for applications to interact with the driver
Building and testing a simple character device driver
Kernel Modules
get kernel sources
configure/build/install
device drivers (statically linked, loaded at runtime)
Writing a module and compiling "out of tree"
Loading and testing on the target
Passing parameters
Modules and the GPL license
init/exit
licensing
EXPORT SYMBOL GPL
out of tree makefile
module-init-tools
module in kernel tree
Kconfig and Makefile
Character Device Drivers
architecture
user/kernel interface
I/O subsystem
VFS
sysfs (devices, bus, drivers, classes),
kobject/ktype/kset
linux kernel driver model
device files
char driver

initialization
registration
open, release
cdev, cdev add, cdev del,…
major/minor numbers
udev, udevmonitor, udevadm
Interrupts
interrupts vs. polling
interrupt
program sections
reentrancy
events
interrupt handler
shared interrupt handler
interrupt flow
interrupt control
Deferring Work
top/bottom halves
softirqs
tasklets
work queues
threaded interrupts
Prossimi Corsi Device Drivers