KOAN an Yocto Project Participant since 2010, is pleased to announce the participation to the "Artificial intelligence & ML on NXP I.MX families" roadshow in collaboration with NXP and EBV Elektronik where will be illustrated some types of existing CNN (Convolutional Neural Network) in order to give you the bases to understand which could be the most suitable for your next application.
Have you heard of the different types of existing Convolutional Networks and the different efficiency depending on the type of application and do you want to understand more?
The goal will be to show from a practical point of view how to start an AI. about the i.MX families of NXP.
Evaluation Boards will be presented (i.MX8, i.MX-RT, Layerscape) and the operation of the demos will be illustrated with some details on the installed software.
In the afternoon an update will be made on the new devices recently introduced by NXP such as i.MX8 Nano and the roadmap of future devices will be described.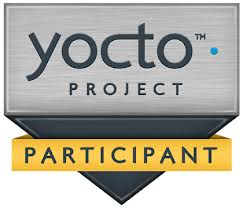 At the end Marco Cavallini of KOAN will make a presentation about Yocto Project for the generation of the Linux Operating System used by NXP systems in AI with TensorFlow.
The roadshow will be located in three different cities in Italy:
21.01.2020 – Milano; Hotel Best Western, Viale Brianza 160, Cinisello B. (MI)
22.01.2020 – Padova; Villa Ottoboni, Via Ramin 1, Padova (PD)
23.01.2020 – Bologna; Hotel Centergross, Via Saliceto 8, Bentivoglio (BO)
Click here to register to the NXP and EBV Elektronik roadshow
or
Click here to download the presentation slides