Prague, June 26 – the Yocto Project Dev Day is a co-located events of the Embedded Open Source Summit (EOSS) taking place in Prague, Czech Republic on June 27-30, 2023.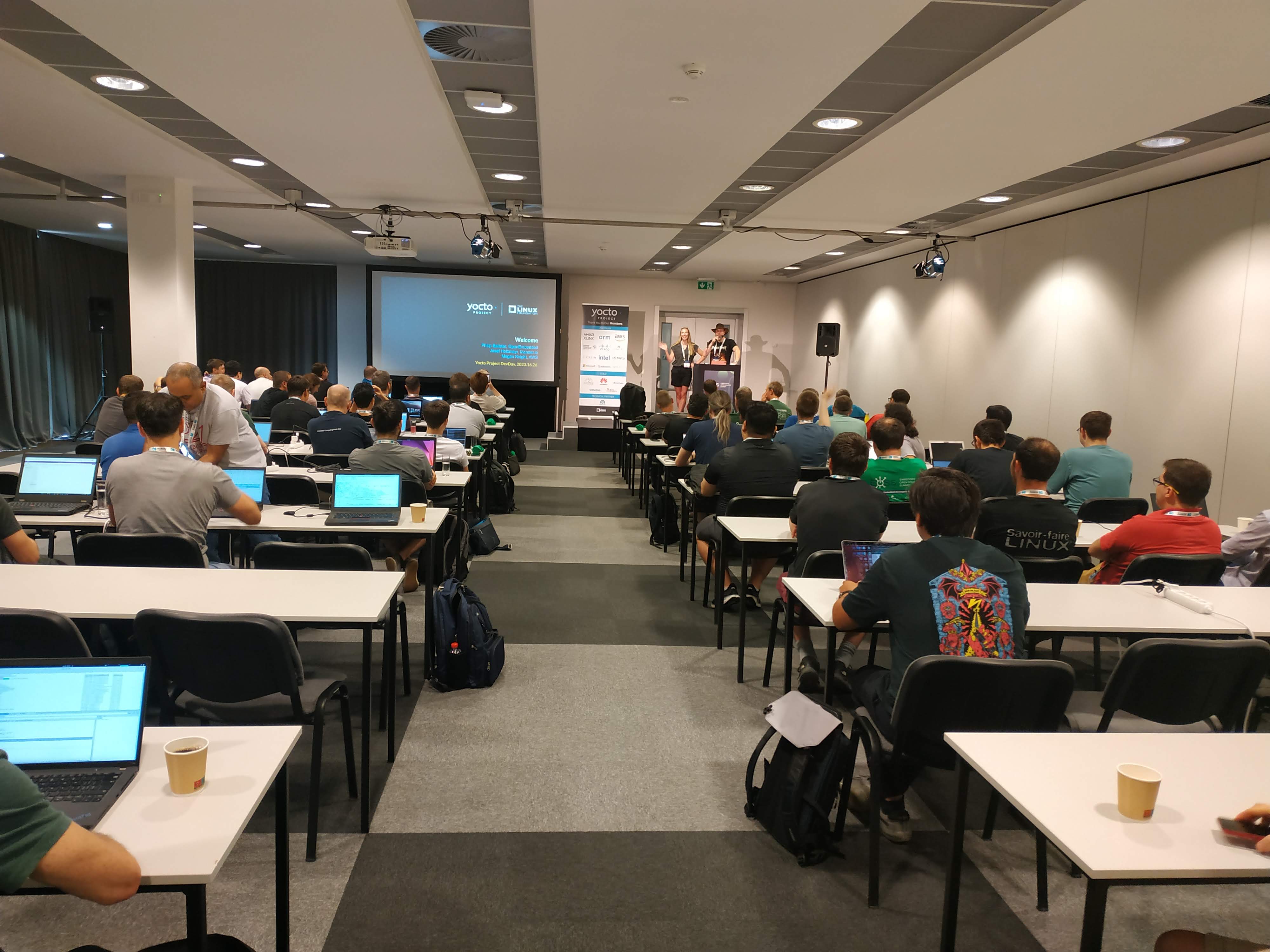 This is the the first Yocto Project Dev Day since 2019.
The Yocto Project Developer Day is a one-day presentation and hands-on training event that puts you in direct contact with Yocto Project technical experts and developers. Its primary aim is to show developers how to create, customize, and optimize Linux distributions for embedded devices using the rich features, tools, and content of Yocto Project. The knowledgeable and engaging instructors help you better understand topics like build system workflow, working with containers, building applications, optimizing images, hardening your devices, and leveraging tools like devtool. You have also a chance to network and put your new skills to work.
The schedule is available here!